Hair Stylists' Secret Weapon – Dyson Hair Dryer
Your hair is your treasure. We would want to keep your new hair color or hair treatment in the best condition always. But everyday blow dry, styling and heat exposure tends to damage hair and make them brittle and dry.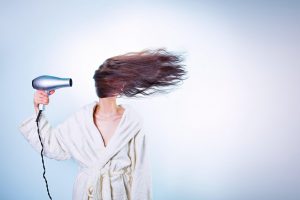 Well, having a healthy daily hair routine is just as important as going for hair care treatments when it comes to making your hair soft and silky. But for everyday styling of your hair, you require hair care tools as well. Even though hair dryer is the tool most commonly used in everyone's hair routine, many often overlook the damage that a conventional hair dryer can do to your hair.
No matter affordable or expensive, conventional hair dryers can spoil your hair without you even knowing, due to the extreme and unregulated heat it emanates. Because the damage sometimes isn't visible, many of us often underestimate and forgo the damage caused to our hair because of daily blow drying and hair styling sessions.
If you're guilty of having overlooked the importance of hair dryer when shopping for essential hair products, then read on – this is life-changing and worthy long-term investment that you'll definitely need on a daily basis to make your hair healthy, alongside being beautifully styled.
Have you ever wished that your hair dryer blows your hair dry in half the time it usually takes, while not overheating and damaging your hair at the same time? However, a certain amount of heat is often needed for blow drying and hair styling – but extreme heat can cause damage to our hair.
Using a conventional hair dryer to blow dry your hair may cause the "flash drying" effect which not only strips away the moisture on the surface of our hair, but also removes water molecules (also known as 'water of hydration') bound to the hair. This results in hair cuticles becoming dry, rigid and brittle – such that when the littlest pressure is applied to the hair, the cuticles will crack. Combing through hair with cracked cuticles will lead to hair breakage and thus, damage.
Let's make hair game strong without damaging hair!
So, when it comes to hair dryers, you must invest in a hair dryer that minimizes the potential hair damage. The wonder is now here and is called Dyson Supersonic™ hair dryer. It regulates the temperature such that it helps to protect your hair from heat damage and style your hair in a professional manner.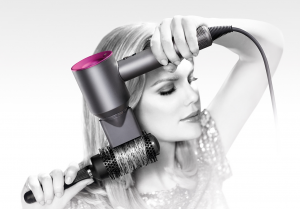 It took 103 engineers, 5 years and 1625km hair to develop the Heat Control technology, which allows the Dyson Supersonic™ hair dryer to maintain its temperatures at below 150°C. This thoroughly helps in protecting your hair from extreme heat damage, so that the expensive hair coloring or treatments can last for a long period and your hair stay in the naturally strong condition forever.
Designed to execute expeditious drying, the new and fast digital motor inside the Dyson Supersonic™ makes for a controlled and high velocity hair flow of 41 liters per second that can dry 90% of the thickest and longest of hair in just 5 minutes.
Even better, the speed won't compromise the condition of your hair. Incorporated with negative ions that help to reduce static, the Dyson Supersonic™ dries hair without stripping it off moisture – helping you to achieve a smooth finish while retaining your hair's natural shine! If you want a quick but quality dry, the Dyson Supersonic™ hair dryer is just what you need.
The Dyson Supersonic™ comes with several detachable magnetic nozzles – the diffuser, styling concentrator and smoothing nozzle – that have various useful functions for pampering your locks.
The diffuser distributes air uniformly around one's hair which helps to decrease frizz, increase definition and enhance volume. This hair dryer is a must use if you want to achieve bouncy and voluminous tresses while ensuring your hair stays silky and shiny!
On the other hand, the styling concentrator allows you to focus on one section at a time when shaping and styling your hair, without having to worry about messing up the rest of it. With this nozzle doubling as a styling tool, you'll be able to save time and effort if you're in a rush but still need to dry and style your hair!
Lastly, the smoothing nozzle entrains smooth, wide air that dries hair so gently that your hair will feel being caressed by the wind. Use this nozzle for a soothing drying session to wind down for the night.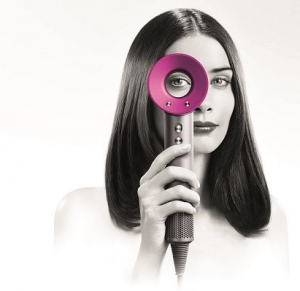 In addition, the Heat Shield technology incorporated also enables the surfaces of the nozzles to remain at low temperature. With this hair dryer, close-up styling of your hair is very much possible without burning your hair or yourself.
For professionals who are constantly traveling abroad for work, this is the perfect hair dryer (only for countries with 220Vac power supplies). Because of how compact and light it is, it will be effortless to pack into your suitcase. Now you can achieve professional blow dry or styling effortlessly at your hotel for your important meeting or presentation !
Speaking of home, yet another reason the Dyson Supersonic™ is an excellent investment is the fact that it is one of the least noisy hair dryers in the market currently. When we wash our hair at night, we would want it to dry as fast as possible – so we can go to bed. So of course, we'll have to use the hair dryer. But conventional hair dryers are usually loud and noisy – you will risk waking everyone else at home. However, that won't be the case with the Dyson Supersonic™ – because its relatively silent for a hair dryer with the same amount of power. Thus, invest in the Dyson Supersonic™ if you want your night hair drying sessions to be as silent as possible and quick!
Get magical hair dryer from the official Dyson Supersonic (UK) & Aveda (USA) hair salon in town !
Here at Team Salon, one of the leading hair salons in Singapore, we believe in providing our customers with premium quality products. So, when it comes to hair drying and styling, we highly recommend using the Dyson Supersonic™ hair dryer because it's what our hair stylists love to use when drying and styling customers' hair every day and because of the least damage that it causes. 
As the official Dyson Supersonic™ and Aveda (USA) flagship hair salon in Singapore, Team Salon would be delighted to share with our clients the dynamic hair care and styling experience that the advanced Dyson Supersonic™ brings. Our hair stylists will be your best hair care and styling advisor specifically to your unique hair conditions and style with their professional insight and practical useful tips that you can use with the hairdryer at any of our 6 salons island-wide: Vivocity (Harbourfront MRT), Parkway Parade, Star Vista (Buona Vista MRT), JEM (Jurong East MRT), Bukit Timah Plaza (Beauty World MRT) and Siglap.
The Dyson Supersonic™ hair dryer is a must-have hair drying and styling tool that all top hair stylists recommend. The constant, quick and balanced airflow entrained via the unique mechanism of the hair dryer makes for effortless styling and shaping of hair, and the sleek and futuristic iconic design is an added bonus.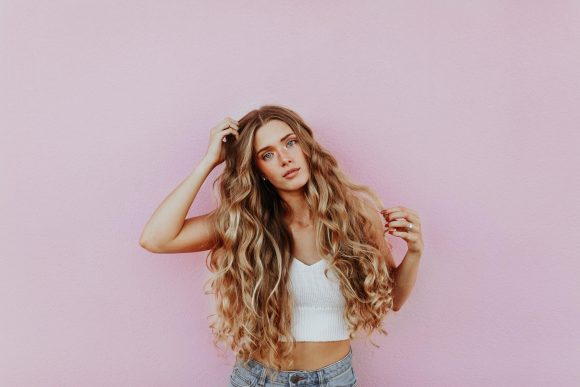 You can make a purchase or place an advanced order for the Dyson Supersonic™ at any Team Salon's 6 outlets. Be sure to keep an eye out for our exclusive in-house promotions when you're making the purchase, so as to make your investment even more worth it. 
After you have purchased the Dyson Supersonic™ do remember to registered your product online for your official local 2-year full parts and labour guarantee covered by Dyson Singapore. Dyson Singapore warranty is only applicable for products brought from official Dyson Store like Team Salon.  
Visit any of the 6 Team Salon outlets in Singapore to experience the most advanced hair dryer ever now. 
Join Our List
Subscribe to our mailing list and get interesting stuff and updates to your email inbox!
We respect your privacy and take protecting it seriously