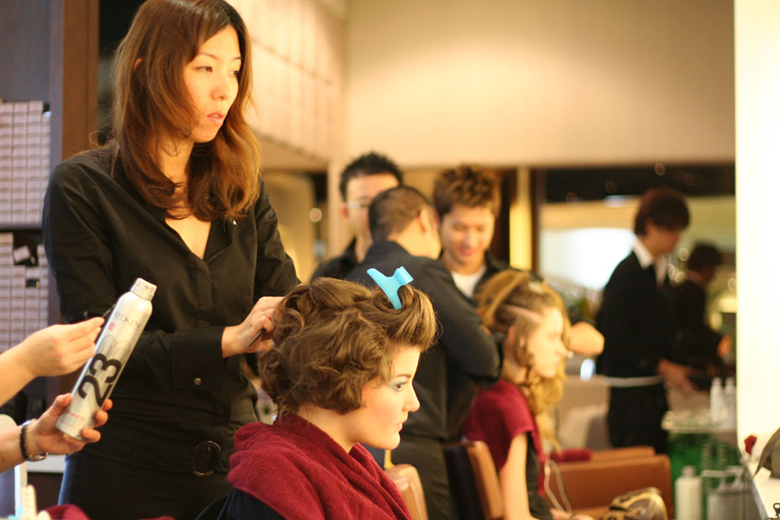 Established in 1985 by Director Jean Tong, TEAM Salon is a veteran in the hair industry. Despite the wealth of experience it holds, TEAM Salon still remains timeless, marrying the attributes of classic and modern, creating wonderful results for the crowning glories of its customers.
TEAM Salon continues to uphold service standards of the best quality. Customer service is a top priority at our place, and our team will not hesitate to ensure that the needs and comfort of every customer is earnestly met. We regularly work towards self-improvement, broadening our perspectives and constantly challenging ourselves to stretch our potential to the fullest.
As a dynamic and esteemed name in the industry, TEAM Salon seamlessly weaves the best of colour chemistry, sophisticated cutting techniques, as well as the amazing talent and creativity of its hair artists, to give you new and outstanding styles, showing the world a more beautiful and confident you. Its strong customer base of regulars, along with the good press it has garnered over the years will attest to this!
From our directors with love
Aveda Concept Salon and Store

5,000 years of results our earliest roots lie in ayurveda, the indian healing tradition based on the knowledge of life and the interconnectedness of all things. it has proven, over 5,000 years, that treating the whole person leads to greater balance and well-being, so we consider the effects of our products not only on hair or skin, but on body, mind and emotion.